Our flight from LAX to Seoul took place on an Airbus A380, the largest commercial jet in the world. This plane is massive! It has two levels, and the Korean Air version sports a duty-free shop on board, plus two bars. I had never been on a plane that featured one bar, let alone two!
We were in Prestige class, which is their version of business class. It was really quite something – lie-flat seats, four-course meals, and amazing service. I can only imagine what first class was like, as this was better than any first class I've seen before.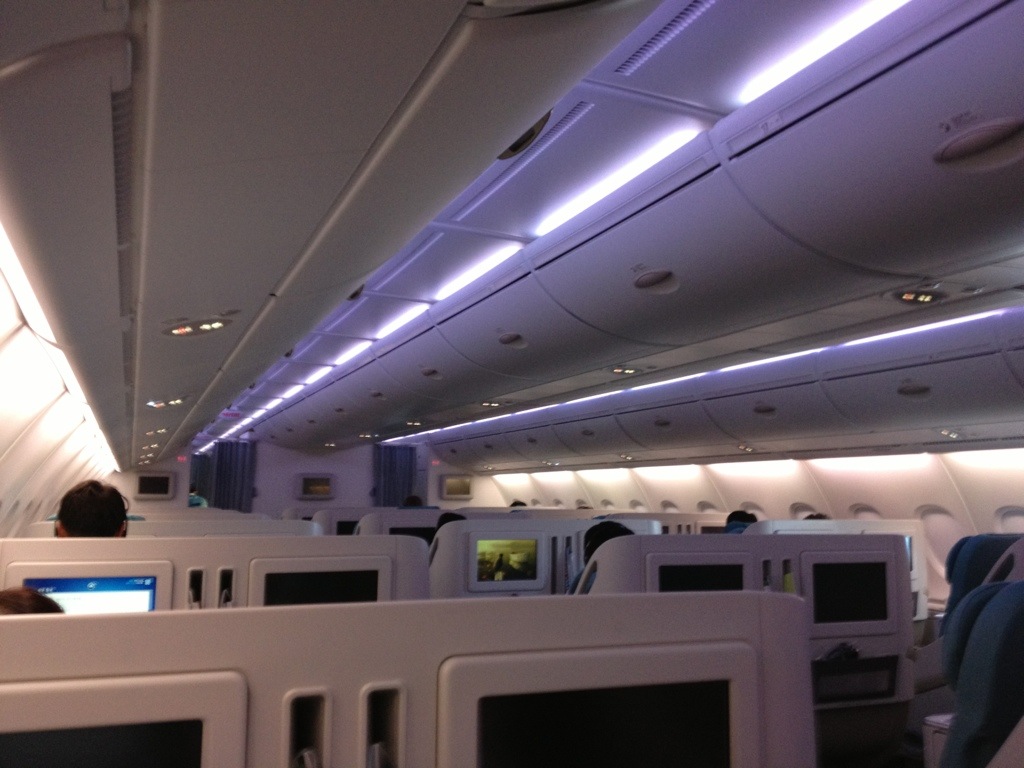 This was the view from our seats. They were in a 2x2x2 configuration, on the second level of the plane.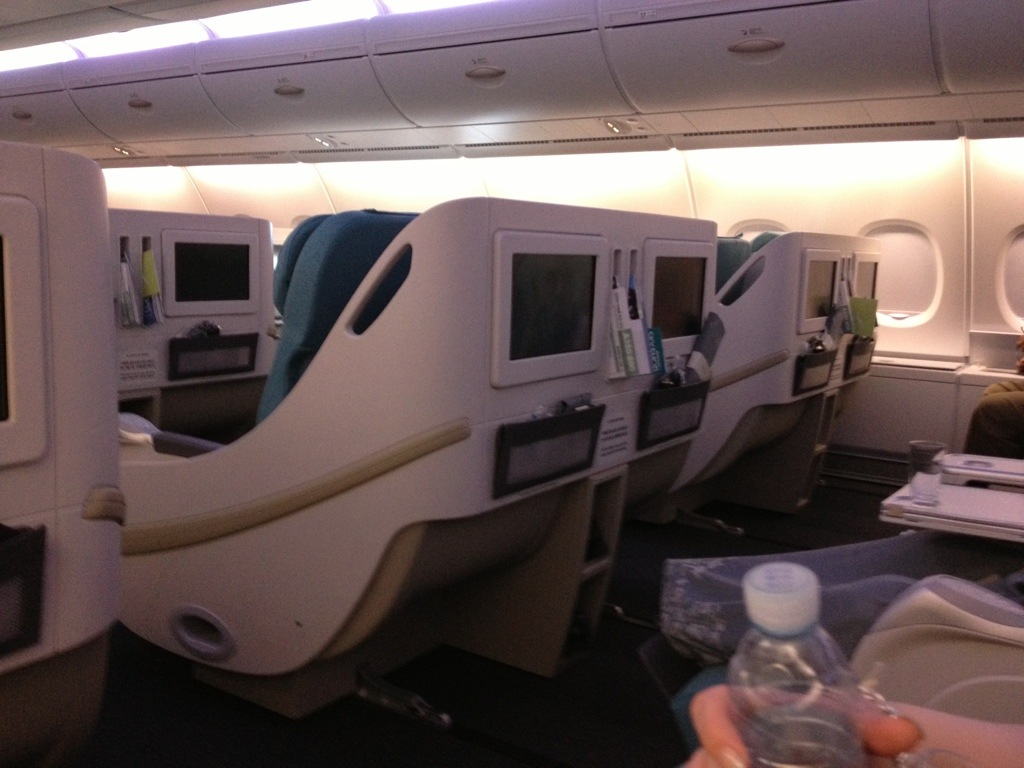 We had two multi-course meals on the plane, both of which were the best airplane food I've eaten. I wish I had taken pictures of the lunch, as it was the better of the two meals. However, dinner was still very good.
It started with a salad and bread, along with some wine.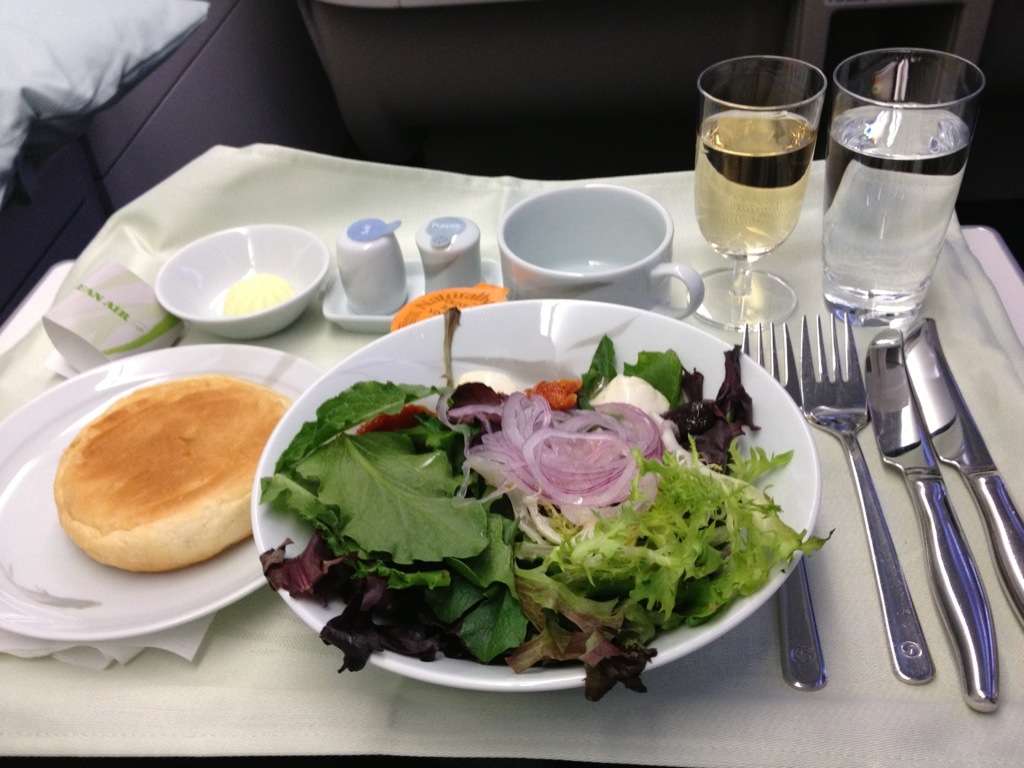 For the main course I had something like a Korean beef stew, and Andrea had ricotta stuffed, bacon wrapped chicken. Both were delicious!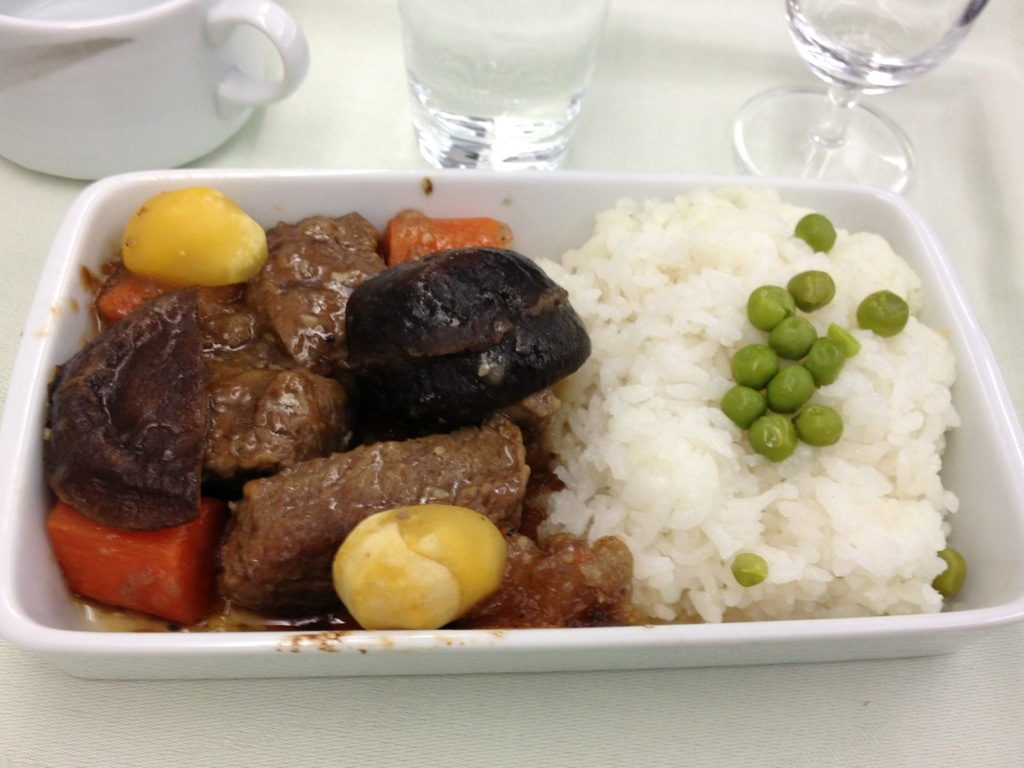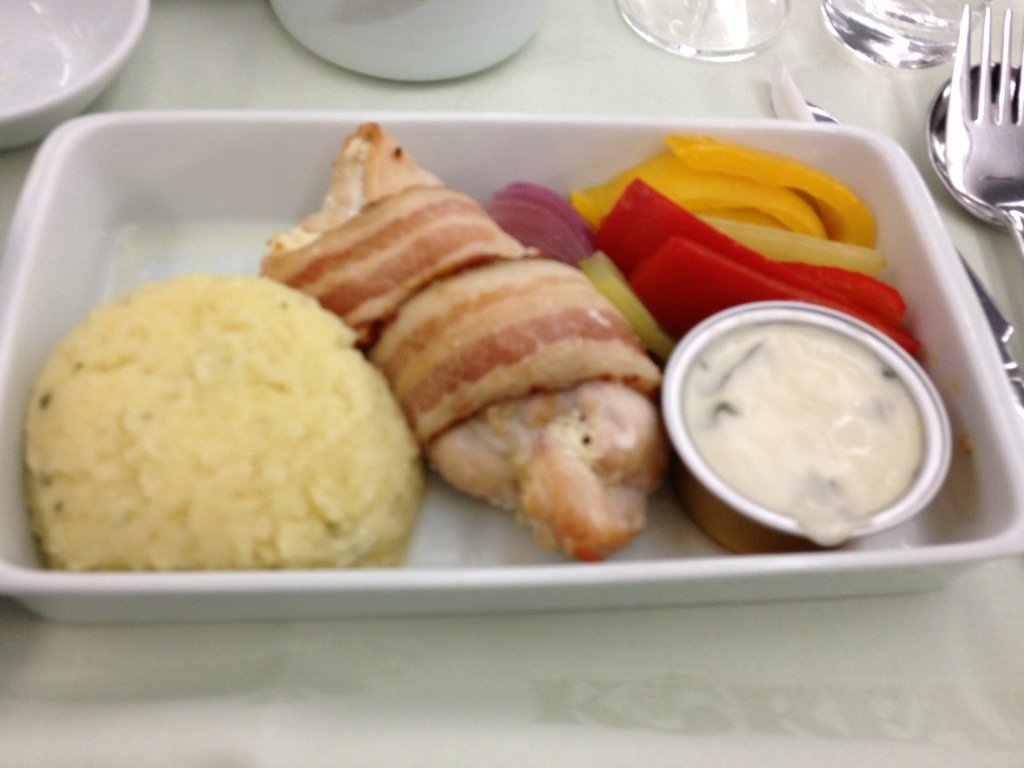 Overall, this flight was the best I've been on. I can't imagine our other flights will be quite the same – I guess we will have to wait and see.