Forgive me for sounding horrible, but I am happy we are ending our adventure here in London. It is nice to just be able to read and understand signs, menus, etc. again. Sort of a less stressful way to end it all.
We made it to London without issue and were navigating our way to the tube. Turns out it was under repair this weekend so we would have to take it a few stops, get on a bus, and then back on the tube. It was a very busy time and we have enough luggage for a whole entourage at this point. It was more than three hours before we made it to the apartment.
The person we are renting the apartment from had her friend Andres from Sweden meet us to give us the rundown and the keys. There were several communication delays but we finally got in. He was a funny guy with lots of good ideas for us. Rando fact: He once played at the Fine Line.
My day was brightened immensely when we met up with Crystal and Julie. We chatted and walked around for a while. Crystal had a par-tay to get to so we bid her adieu and found some eats. We tried out Jamie Oliver's Diner. It was pretty decent but at that point I just needed food. Airplane food (even in first class) usually leaves something to be desired.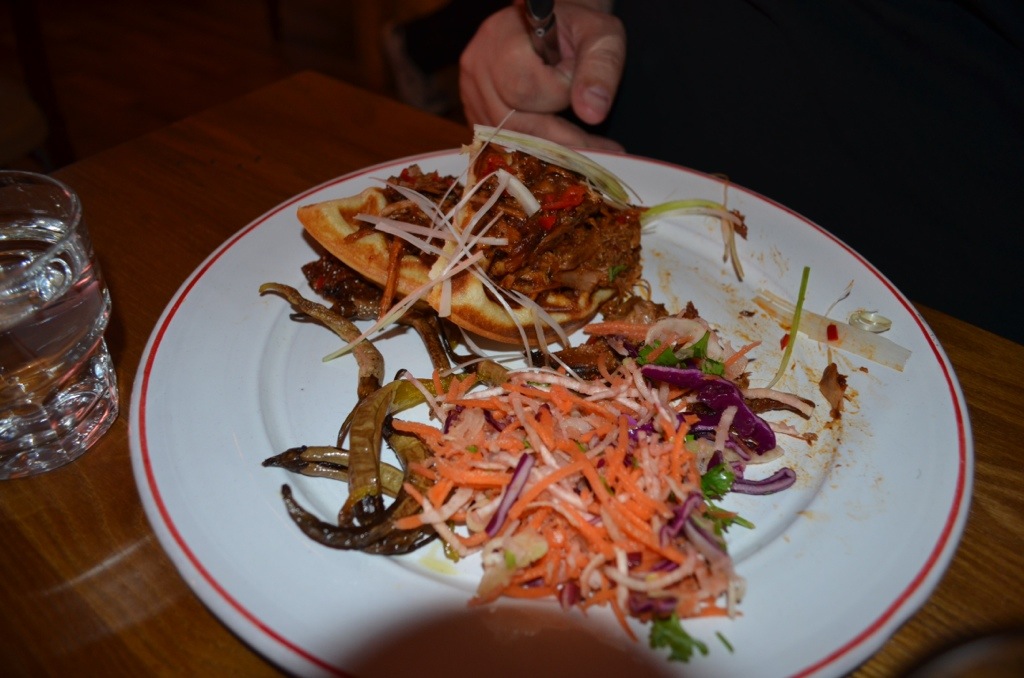 Jim tried the pit waffles – bbq pork on waffles!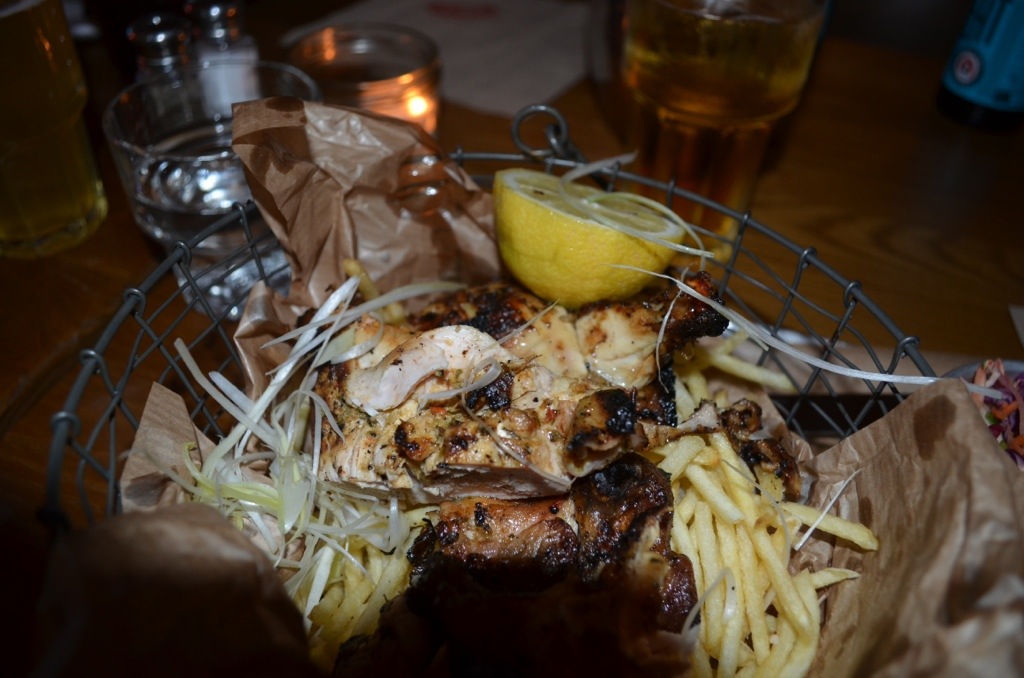 I had some sort of delicious chicken.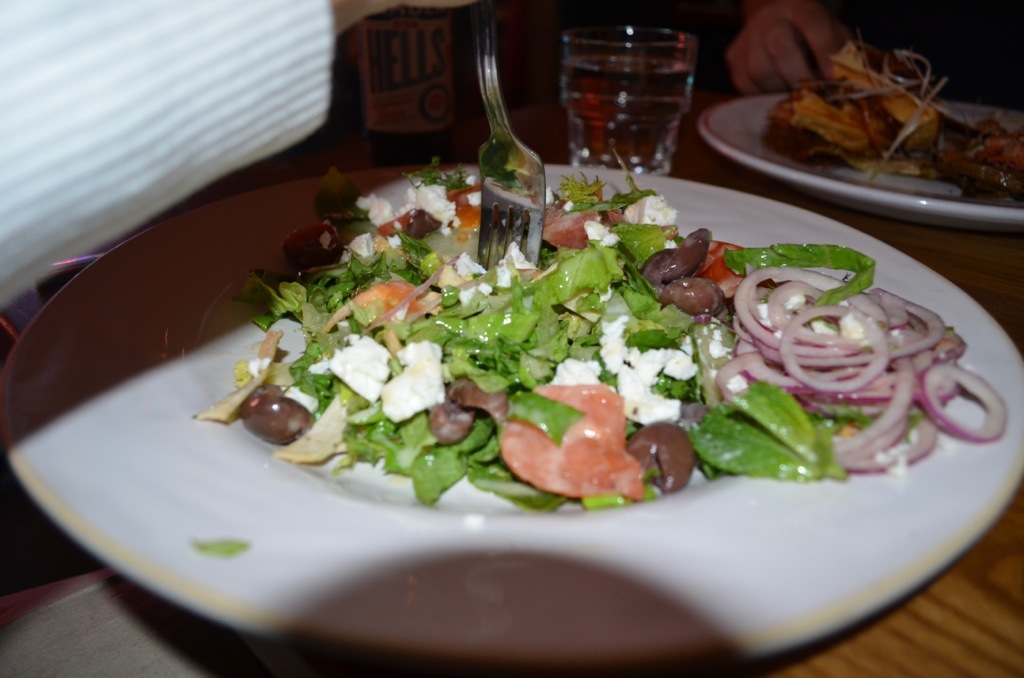 Jules had a greek salad.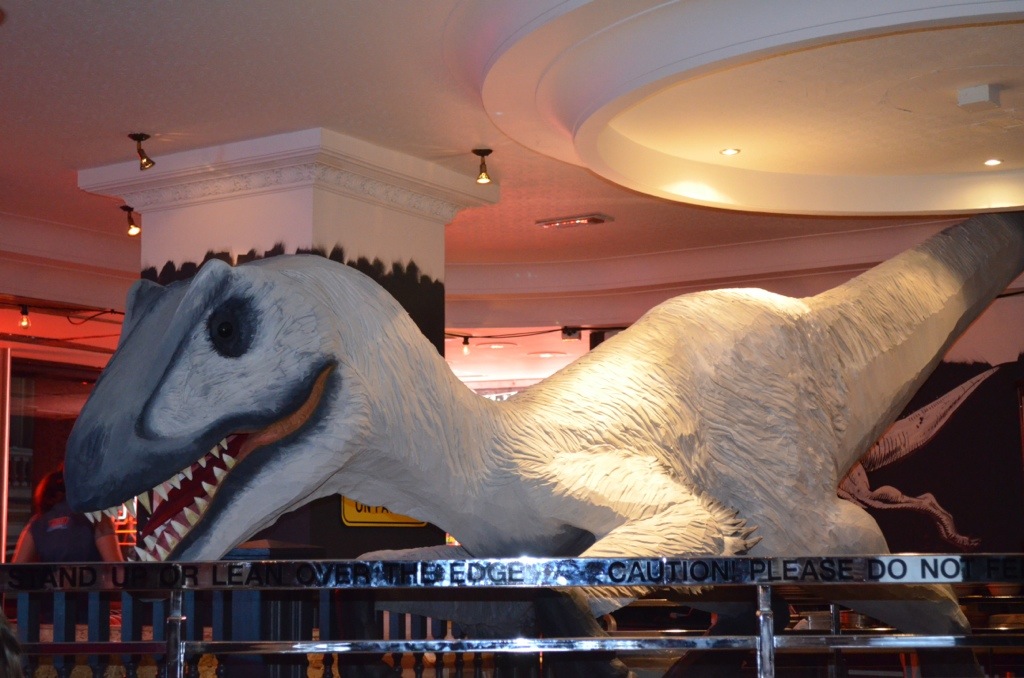 There was a dinosaur.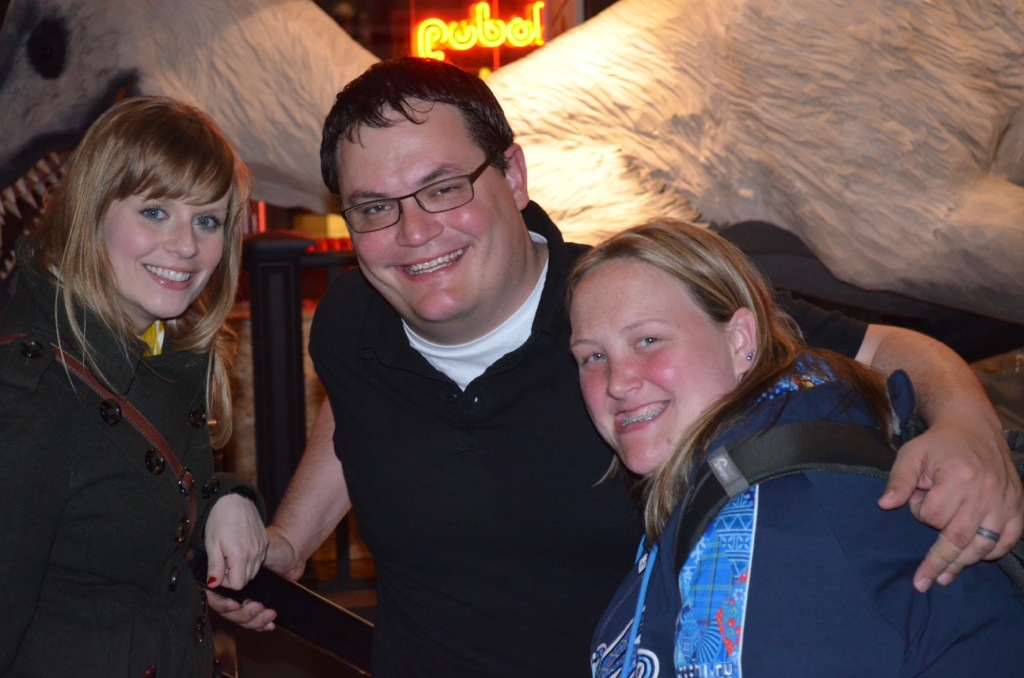 So we took a picture with it!
Then we walked around a bit in Piccadilly Circus since it is so close to our flat.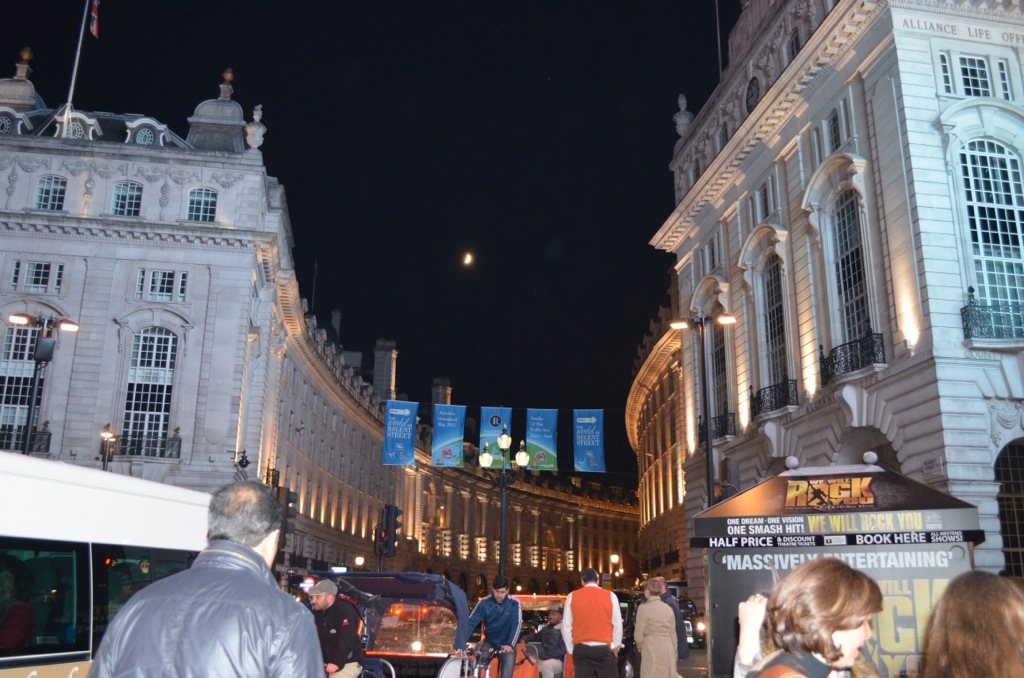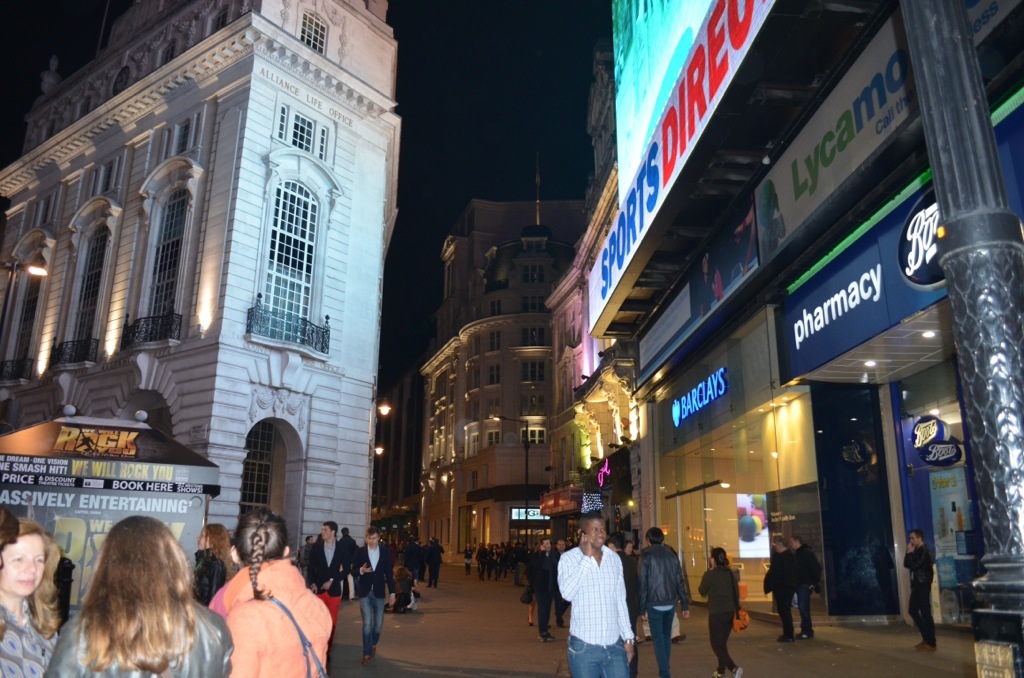 Rando fact: This is my new favorite sweatshirt from Bosco in Russia. It had part of the 2014 Russian Olympic team uniforms on it. I call it Rushy and I wear it every day.