Thanks to bR we are safely at the airport and enjoying the spoils of the SkyClub lounge! There was not a lot of sleep at the Ponderosa last night so today will be interesting. I went to the minute clinic yesterday and found out I had an ear infection and a sinus infection. Pretty excited about that. Wish me luck!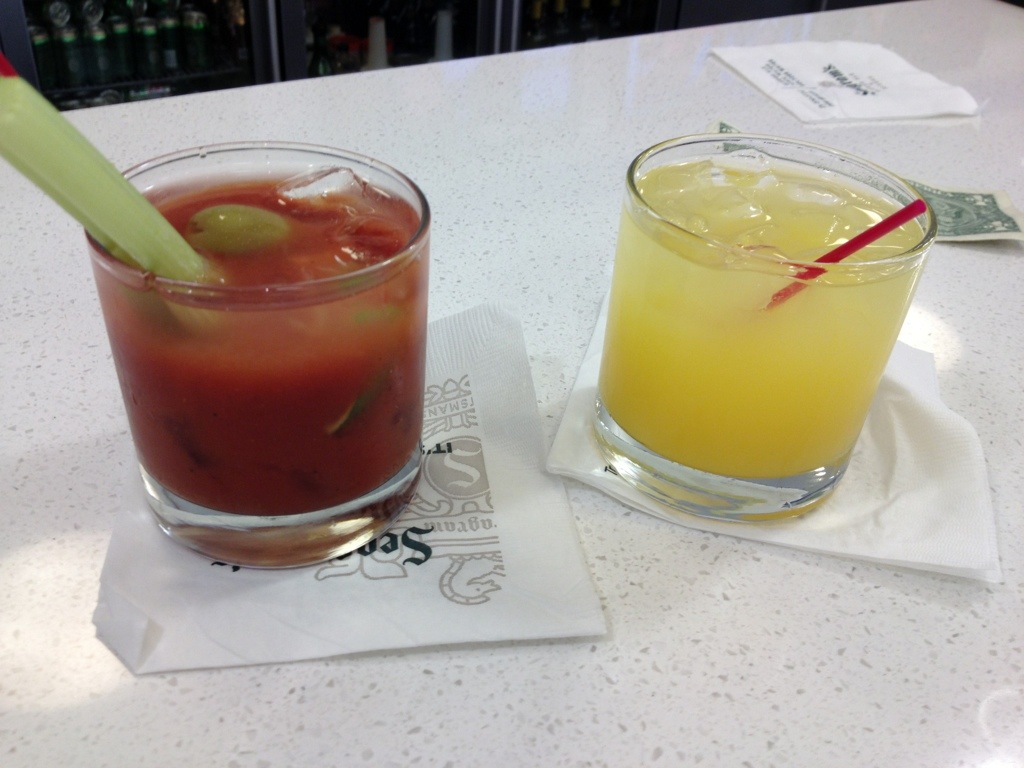 A very well-balanced breakfast.
Me: I feel better about the flight because I am wearing a super hero shirt.
Jim: (with all sincerity) That makes sense.