1. Tana asked for more food pictures…here is the amazing breakfast that I made. I realize you would not eat any of it but it was good! I will try to take more. I usually use my phone and then I can't do anything with them because my phone does not work here.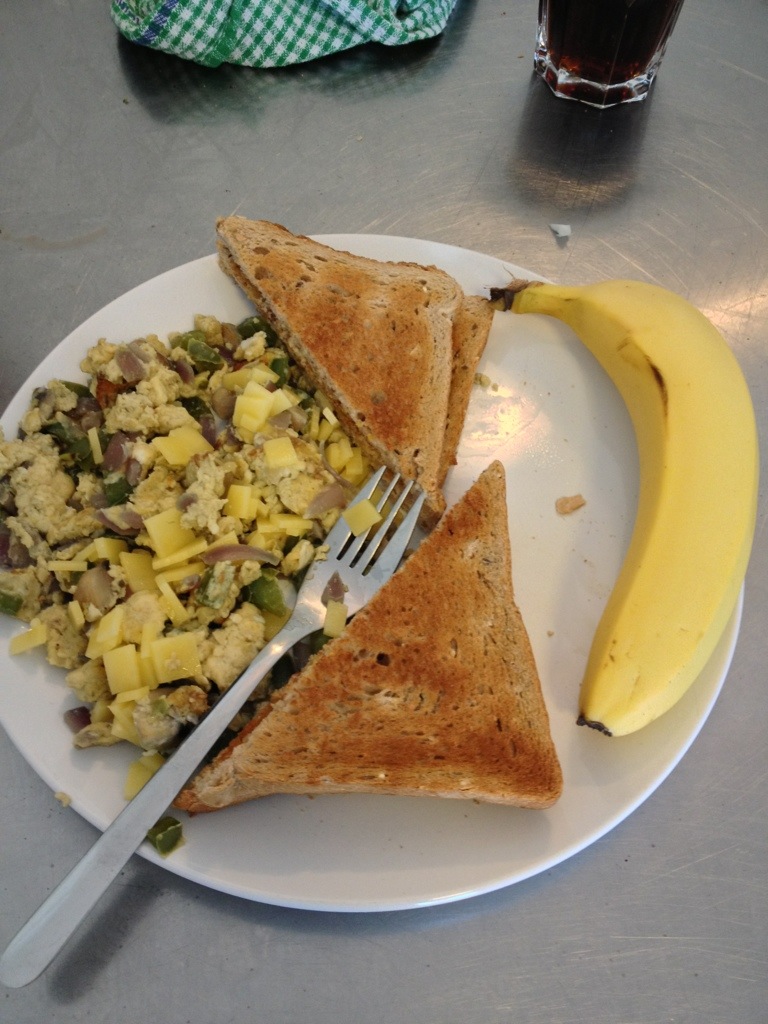 2. Kennedy said that we cannot bring her back a kangaroo because it will bounce around the house and they do not have a cage.
3. A special birthday shout out to Davey – we are missing his party today.
4. Ols said that while climbing the bridge today we should sing Miley's The Climb. I played it (because of course I have it) and Jim said I was making Australia hate us.
5. Here is the view from the apartment during the day…note the beautiful sky and lack of snow for those of you in MN.