Update – added some pictures.
Lets just say that our trip to China started off on the wrong foot. We arrived in Beijing nearly two hours late, we had to wait another hour and more for the luggage to get unloaded, and all of the cab drivers are dirty swindlers. We finally got to our hotel at 3am and promptly went to bed.
Things have improved greatly since then, though. In the daylight we got to explore the area around our hotel. The hotel is located in a hutong, which is an an ancient alleyway filled will all sorts of strange sights and smells (like a short fat dog walking down the alley with a purse in its mouth).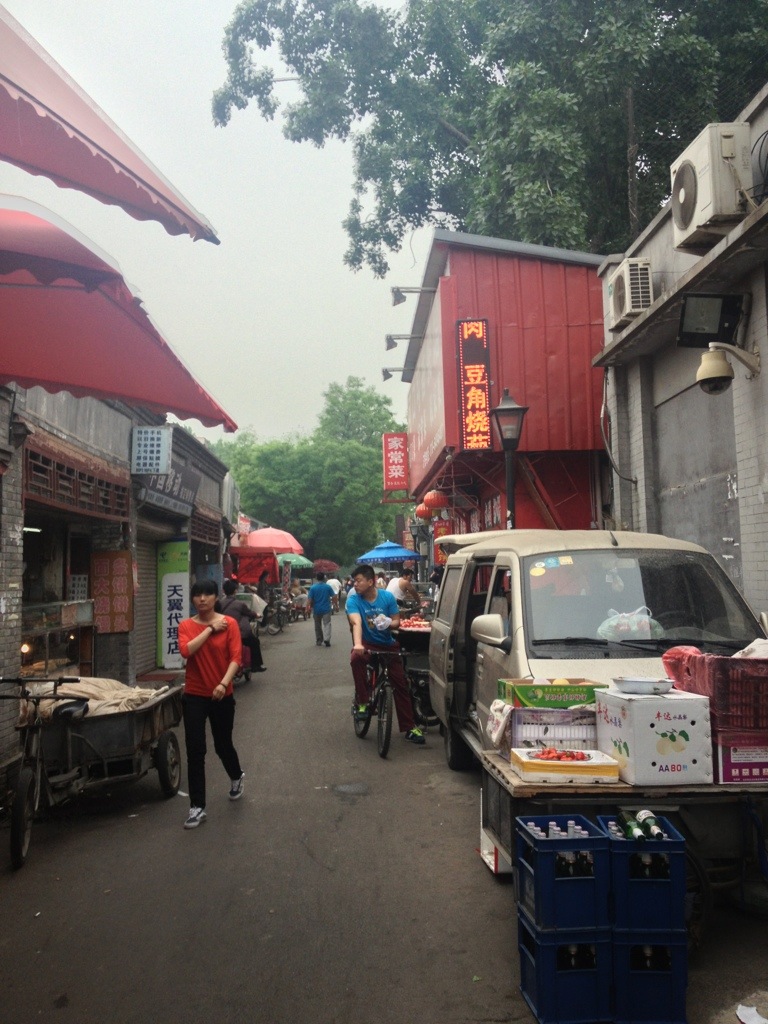 Our hotel is in an old courtyard house, more than 200 years old, originally belonging to a member of the emperor's court. It's since been taken over and has been set up as a hotel, but with much of the original architecture and decorations restored.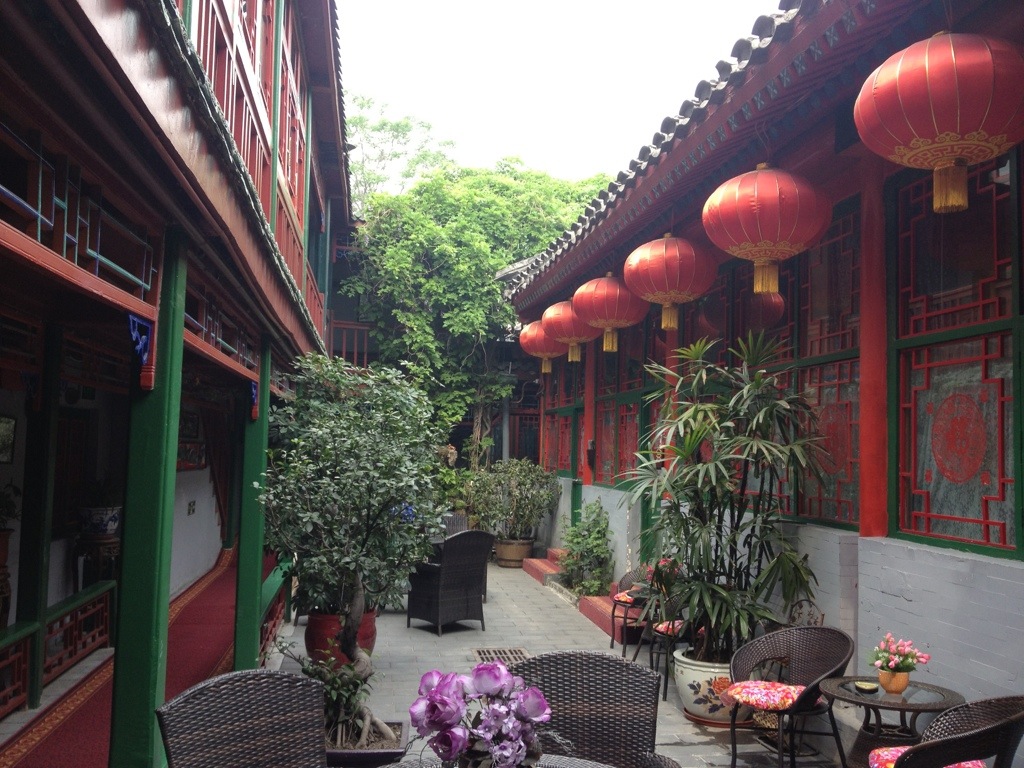 I'll post some pictures when I get a chance. Unfortunately our blog and Facebook are blocked on everything but my phone, and the Internet speed on it leaves much to be desired.
Today we are going to the Forbidden City and Tiananmen Square and other places – should be fun.