On Thursday Andrea and I went to the Great Wall at Mutianyu. This was the location recommended by the hotel because it is less busy and in better condition than other sites.
The tour we booked featured a ride to the wall in an "air conditioned" bus, along with a Chinese lunch and an English-speaking tour guide. Here is a picture of what we rode in: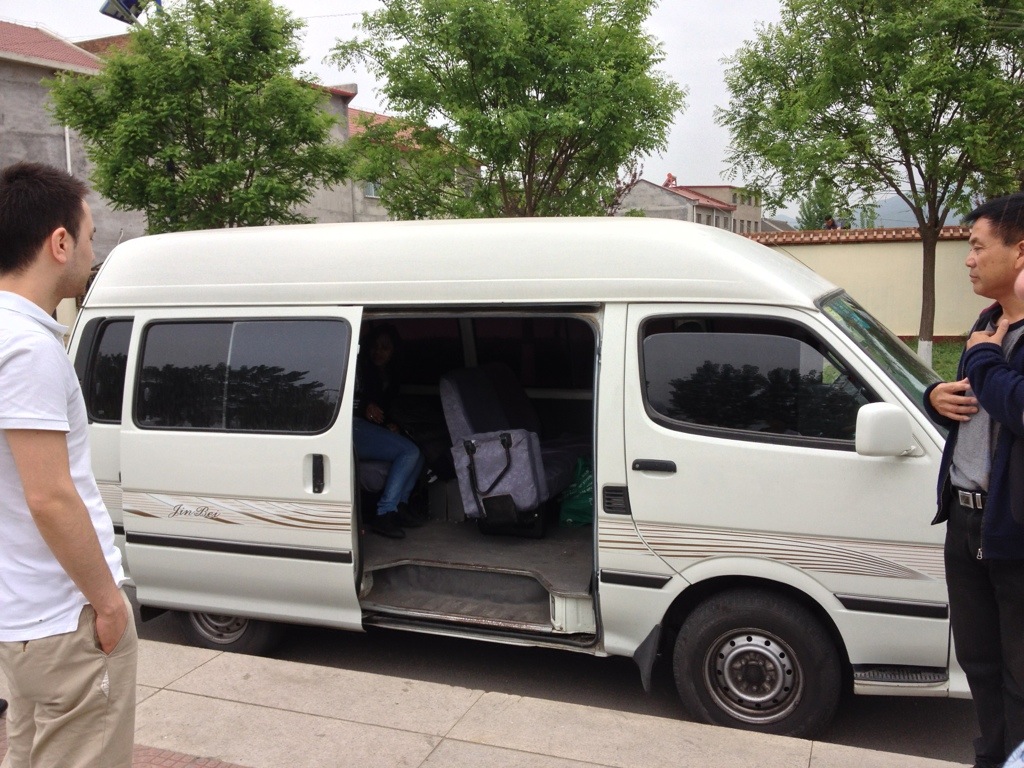 As you can see, it was definitely not a bus, and in no way was it air conditioned. Apparently the tour company overbooked the tour and we were the overflow. Andrea was the only passenger with a seatbelt, and I got stuck on a fold-down jump seat. Worst. Seat. Ever. Also, the driver of our "bus" was possibly the scariest driver I have ridden with.
Two hours later, we were finally at Mutianyu, a village located in the mountains northwest of Beijing. It's a tiny village where the only industry is the tourism associated with the wall. There were many small restaurants and over a hundred vendors selling souvenirs.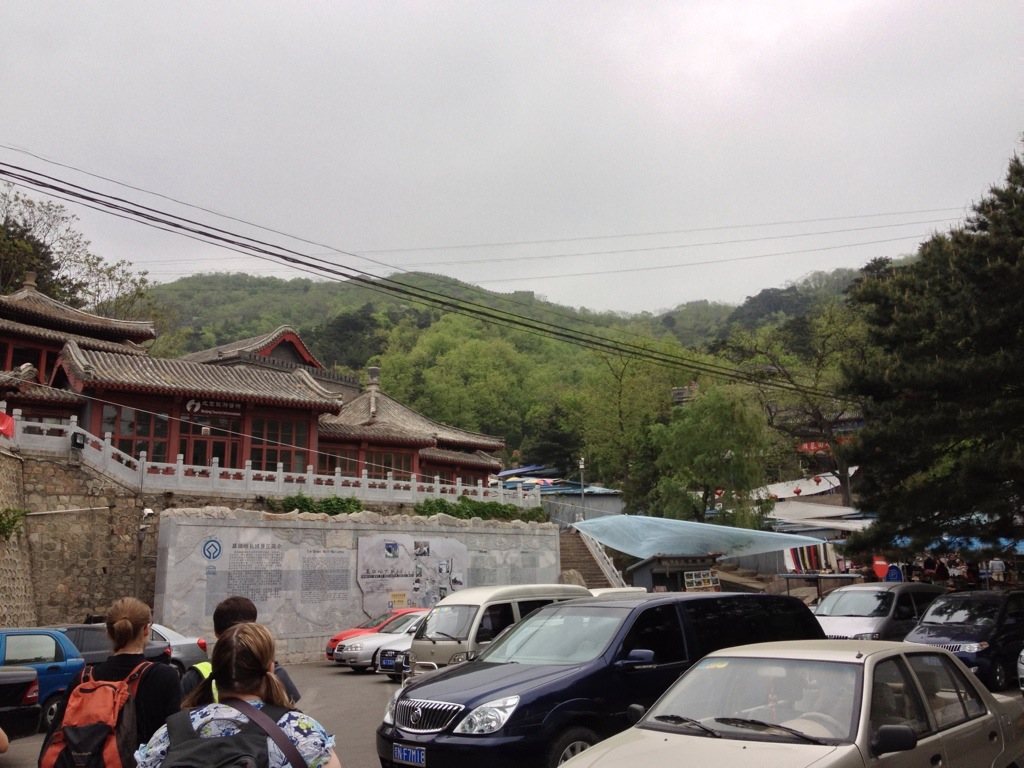 The Great Wall here is at the top of the mountains, and so we needed to take a cable car to the top. It was one of those fully enclosed gondola types – I felt like I was in a James Bond movie, heading up to the bad guy's ski chalet in the alps.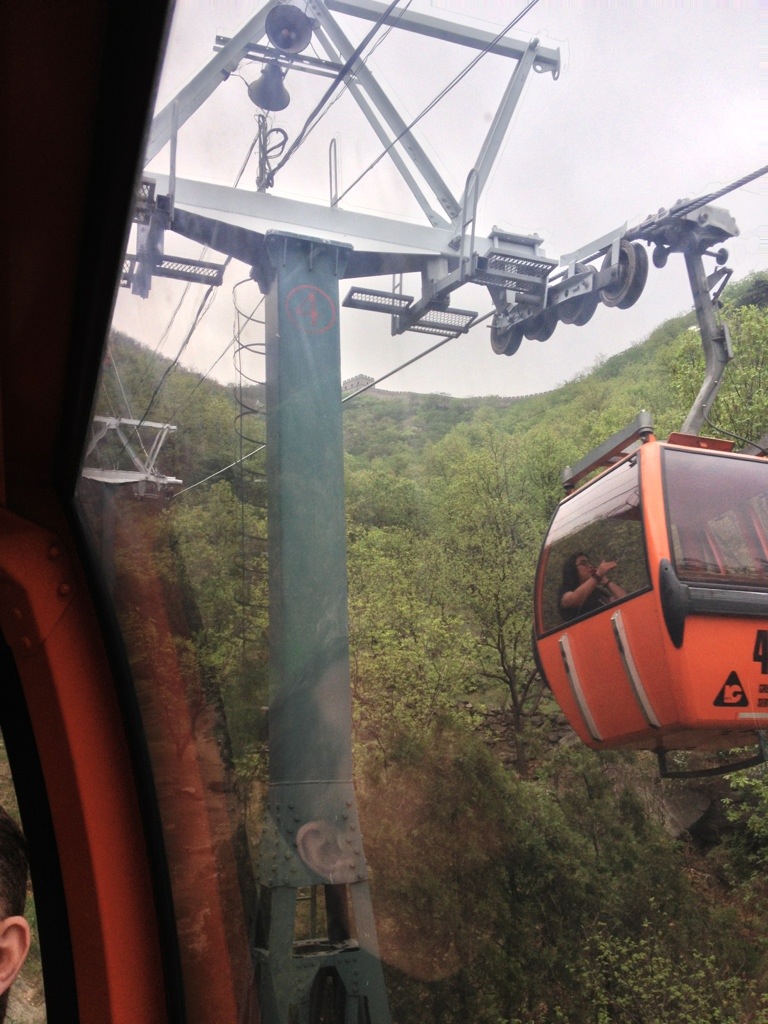 As we neared the top of the lift, the Great Wall started coming into view. It was a hazy day up in the mountains, but even at this distance the wall was impressive.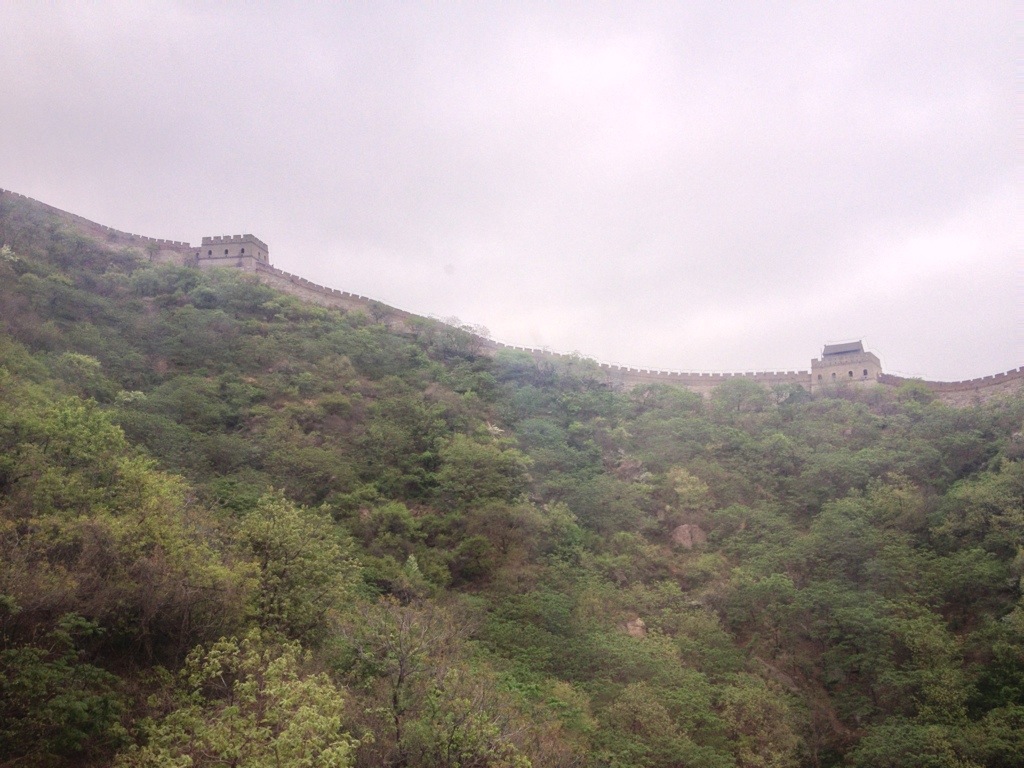 Once we were atop the wall, the view was nothing short of breathtaking. The mountains here are beautiful, and unlike any I've seen before. And then there's the wall itself. Between the sheer size of the thing, and the fact that its hundreds of feet up in elevation make it an awesome sight to behold.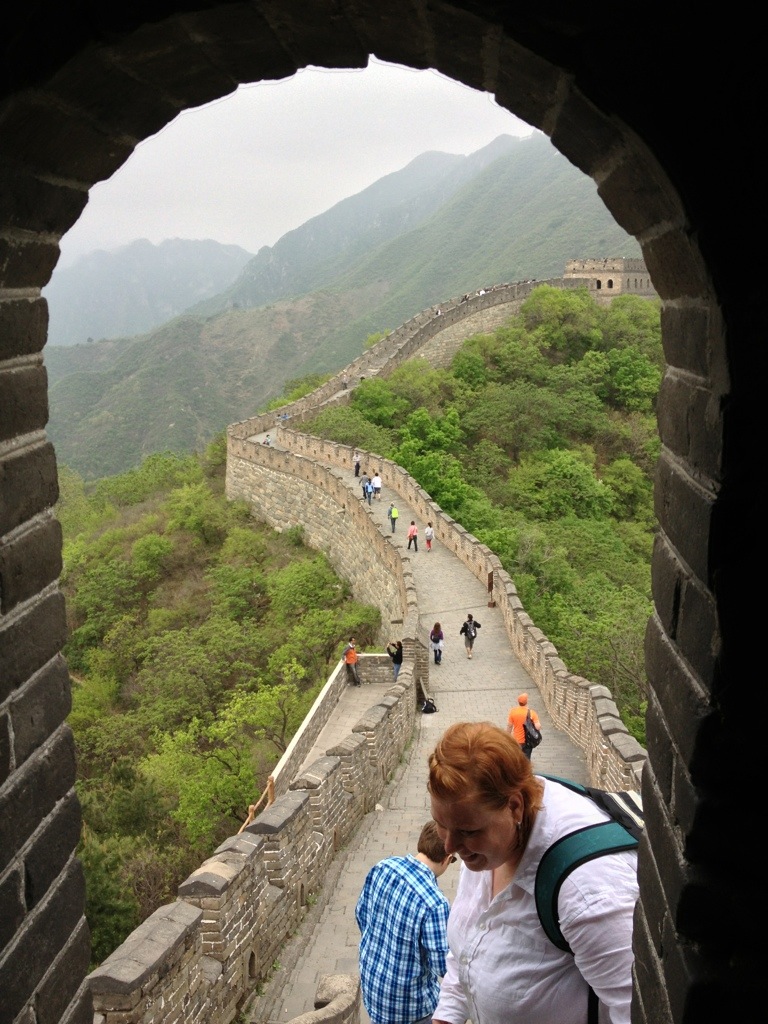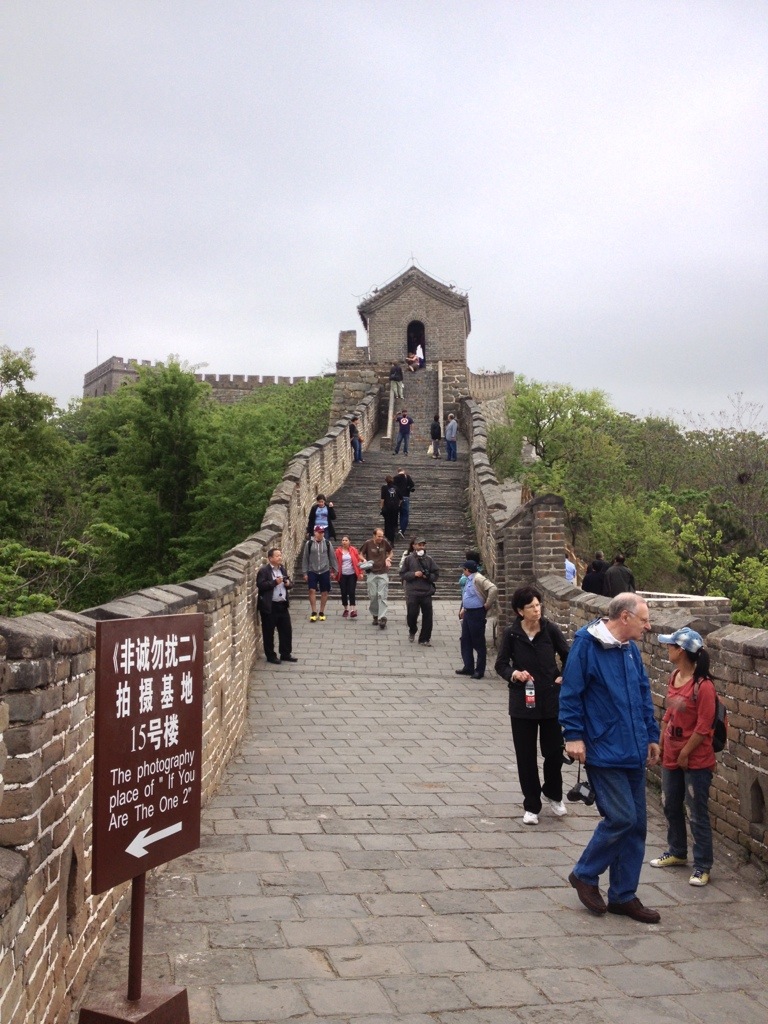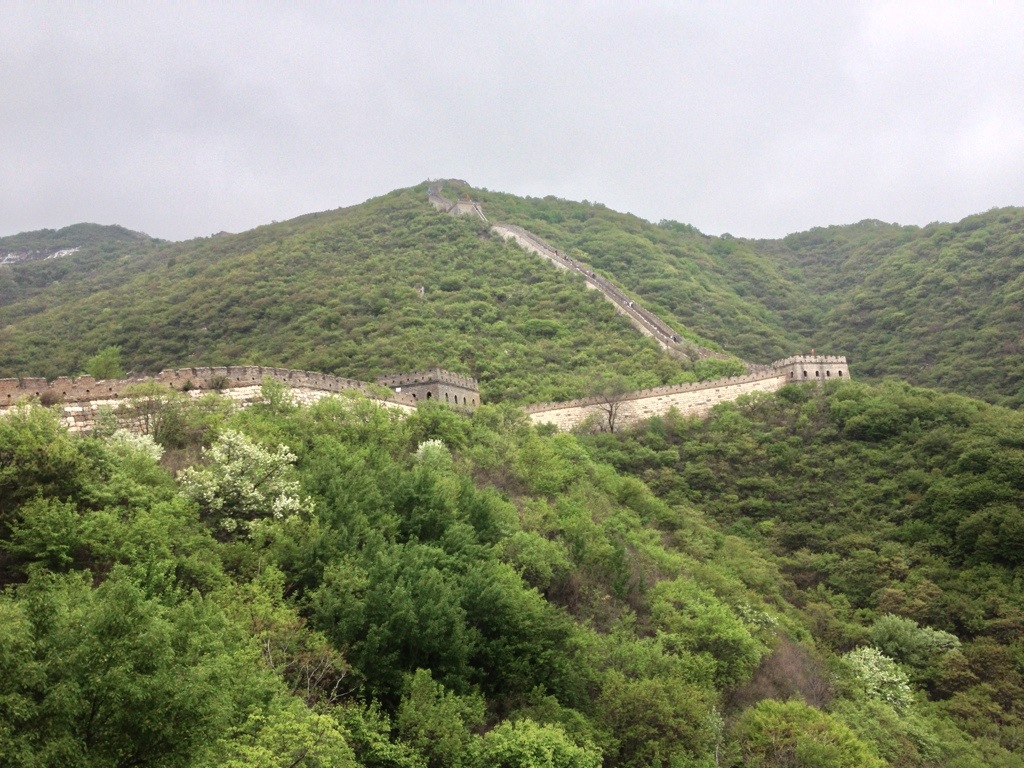 Apparently Tom Cruise was at the top of the peak in that last picture, giving an interview about some movie he's making in China right now. Sorry Tom, but I don't like you enough to climb all of those stairs
However, I was happy to climb back down the wall to get one of these: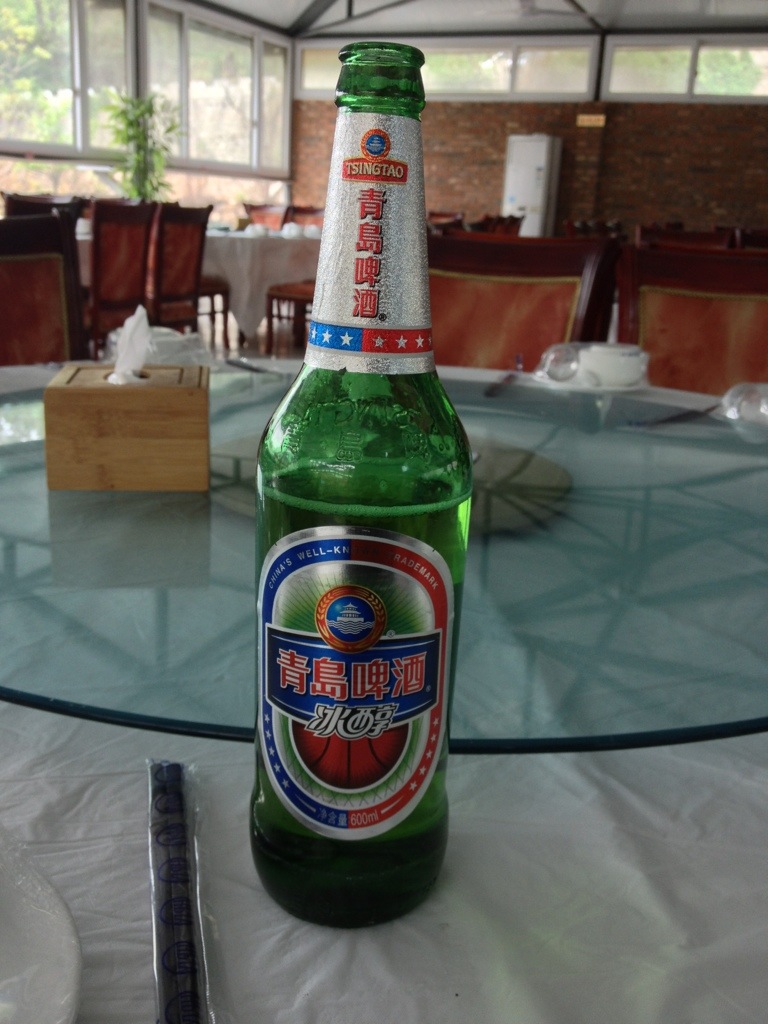 All in all, the Great Wall was one of the highlights of our time in China. It was larger, grander, and more epic than I had imagined it would be and I'm really glad that we went to see it!