Back home I'll often see signs that say "pizza and beer" – a terrific combination without a doubt. Seoul seems to have a different take on this combination, pairing beer with a number of different things, like…
Chicken and Beer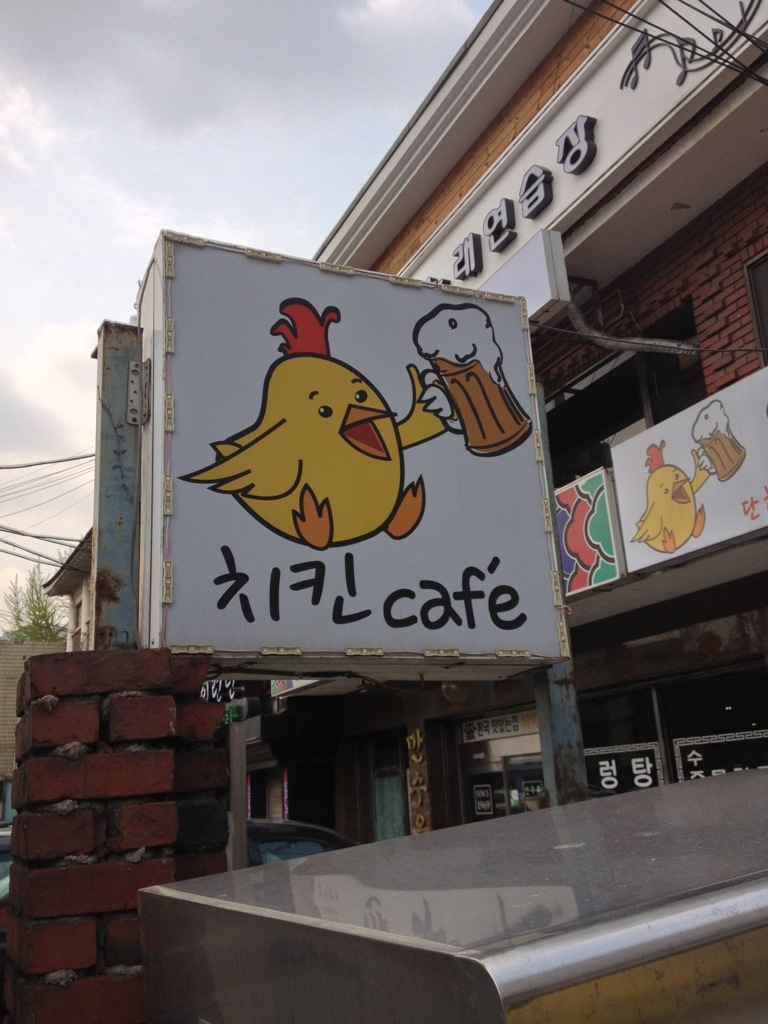 Maybe not as strong a combination as chicken and waffles, but still a fine pairing. Up next…
Coffee and Beer


Surly was on to something when they created their Coffee Bender beer, but who knew they got the idea from Korea? I'll tell you who -
Johannes Brahms (and Beer)


While this classical German pianist is often associated with Bach and Beethoven, he was also known to toss back a few cold Biers in the day. This duo cannot be stopped, except maybe by…
Robots and Beer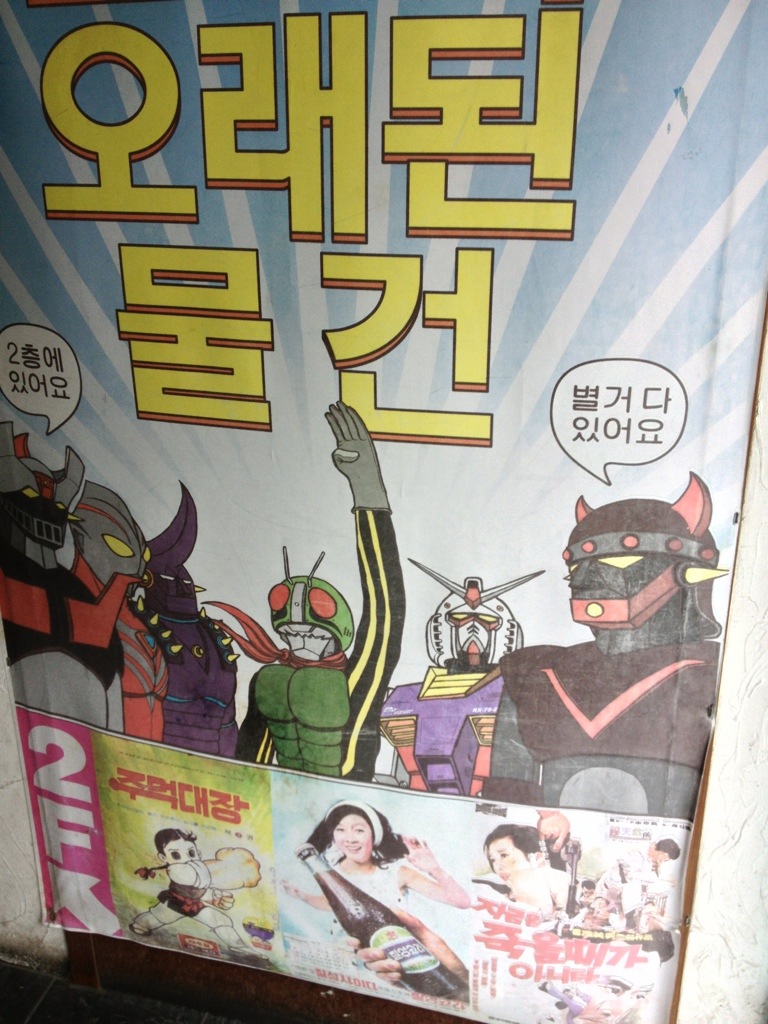 Robots of this type are usually associated with Japan, but the Koreans aren't ones to play second fiddle when it comes to creating awesome technology. At least over here they associate them with beer (or at least what I'm calling beer – the sign was hanging up at a bar). Maybe our future overlords will be cool to hang out with at a bar?
In Closing
As you can see, Koreans have all sorts of ideas when it comes to combining awesomeness with beer. Some are better than others, and maybe they don't top the classic pizza and beer, but it's definitely not due to a lack of trying!
That's it for Seoul. We are on our way to the airport to catch our flight to Sydney. Check back later for my next post, where I will be talking about combining koalas with Fosters (that's Australian for beer), and other lame attempts at humor.
P.S.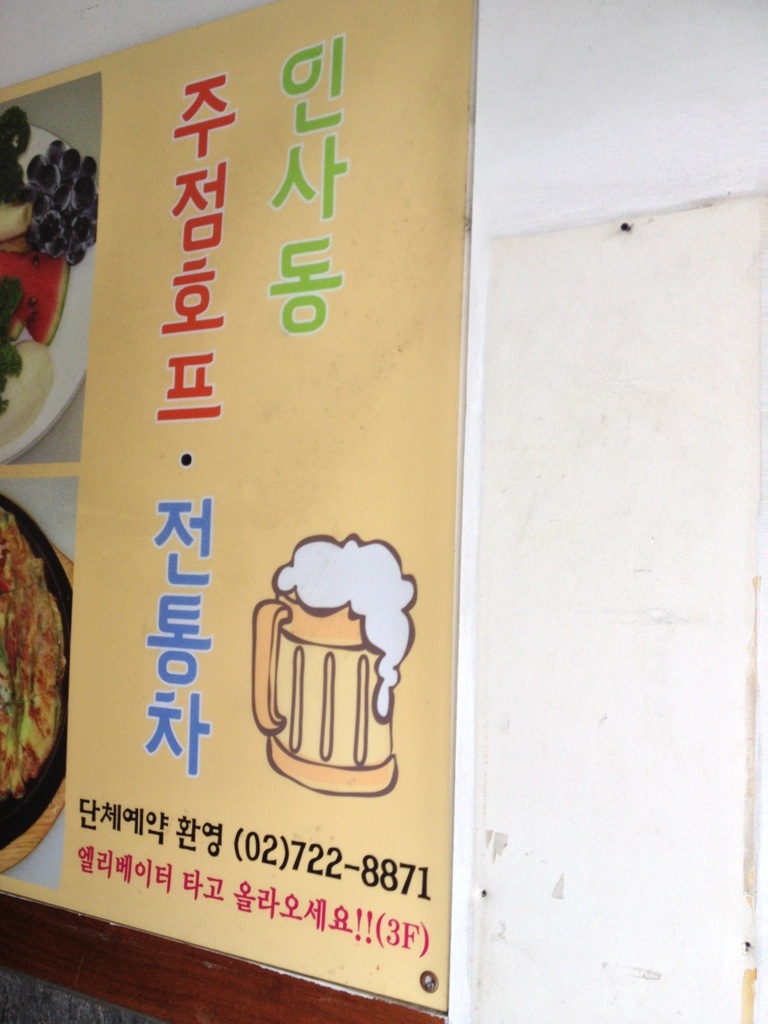 If you can tell me what this sign says, you'll win the Internet for today, plus my eternal gratitude. I was trying to translate it to fit it into my post but didn't have any luck.